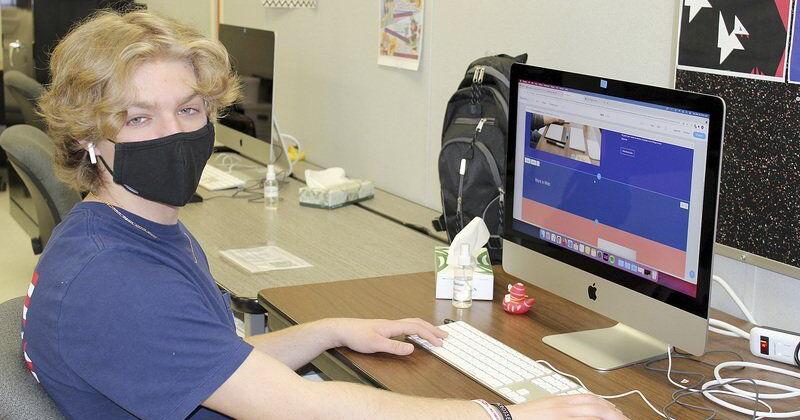 Tech Academy Hosts Web Development and Games Courses | Local news
SANBORN – There is a saying if you choose a job you love, you will never have to work a day in your life. For many high school students who enjoy technology, especially video games and websites, the Orléans / Niagara BOCES Game & Web Development Program is a great way to explore these careers and prepare for the next one. stage of their life, whether in college or the world of work.
Teacher Michelle LeFauve says her class is perfect for students to gain experience with a variety of coding languages ​​and game mechanics while using their own creativity to develop projects.
"It's a hot market right now. Not only are games used for entertainment, but the medical field and the military use them for training with simulations, "she said. "Sectors like advertising, consulting and publishing all need web developers. The opportunities are endless.
According to the United States Bureau of Labor Statistics, employment in web applications and design is expected to increase by 13% during this decade, which is much faster than the average for all occupations. The median salary is $ 75,270 with a bachelor's degree.
Web and Game Development is part of the Tech Academy at the Niagara Career and Technical Education Center. The program is designed to help students gain experience with a variety of coding languages ​​and includes one year of web development and one year of game development.
"During the first year of this course, students will gain the basic skills they need to be a web designer," said LeFauve. "My students will learn how to create websites from scratch using HTML, CSS, and JavaScript, as well as basic design principles. In the second year, the class focuses on game development. I think one of the best ways to learn the mechanics of the game is to make your own board game.
A highlight for many students is to try out the games they and their classmates build and adjust the mechanics as necessary.
Christopher Mudd said he learns a lot from the program. "It really teaches you how to work with other people on a project, which helps you prepare for life," he said. "I'm going to college for that, so it's a great introduction."
Once students have familiarized themselves with game mechanics in the world of board games, they then create 2D and 3D video games with GameMaker and Unity, using GML (GameMaker Language) and C #.
"I am learning so much. It's always what I wanted to do, "said student Matthew Warren.
"Love this class," added classmate Cherokee Fry. "I hope to become a web developer and it helps me explore what it entails and gain hands-on experience. "
For more details on the games, see the class website at: https://mlefauve.wixsite.com/class.
For more information on the program, contact LeFauve at [email protected]
Lisa Bielmeier is the Director of Public Relations for BOCES d'Orléans / Niagara.